The dresser 2.0!
It has the cachet of a vintage dresser, but with a contemporary twist! Thanks to its height and ideal capacity, you can store all your crockery without batting an eyelid.
The clever lighting and well-designed structure will nicely show off special antique finds, plates and carafes.
XL furnishings for small kitchens
In a small kitchen, you can struggle for space daily. However, you can make use of the room's height by installing tall cabinets!
The latest upper kitchen cabinets can go right up to the ceiling to give 10% extra storage.
The results are optimised space, easier movement in the kitchen and more storage...
Cupboard, open up!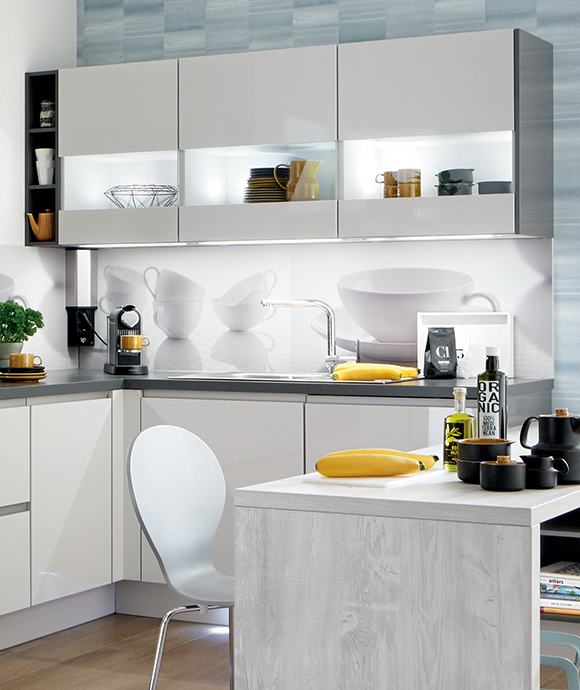 Although open storage is popular and adds instant personality to your decor, it's often less ergonomic and practical than standard cupboards with doors.
However, there is a solution that doesn't skimp on style while protecting your favourite items: open niches in upper cabinets.
Interior lighting highlights your decorative treasures, while those underneath shine light on the whole worktop.