Choosing the right countertop
These days, 60% of the time spent in a kitchen is devoted to peeling, mincing, dicing, slicing, simmering -- in a word: cooking.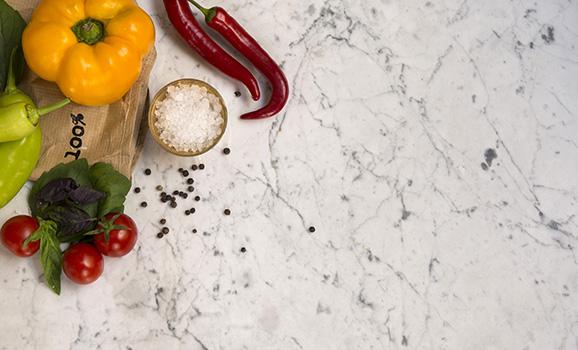 Clearly, it is important to you pick the right countertop. Your countertop is decorative, but it also needs to be sturdy to resist the hard impacts, scratches, moisture and heat that comprise the daily rituals in a living kitchen. From a compact 10 mm model to a thick 100 mm countertop, quality comes in all forms.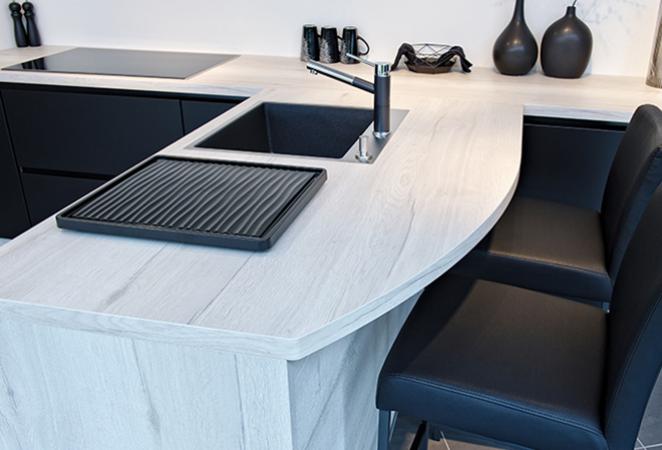 Laminate countertops
Laminate countertops are undoubtedly the best option for value. They are sturdy, practical and easy to care for. Plus they come in lots of styles (square, rounded, half-moon) and colors (over 200 finishes available). Whether your kitchen is wood, stainless steel, marble or concrete, laminate countertops work nicely with any style.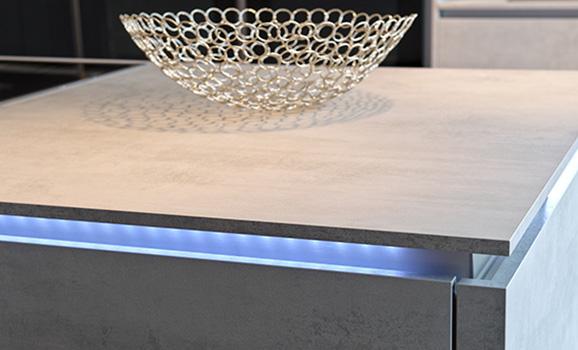 For an even more robust work surface, opt for compact laminate countertops! Compact countertops are the result of new laminate technology and are among the sturdiest work tops on the market. They are extremely thin (10 mm) and completely rot-proof.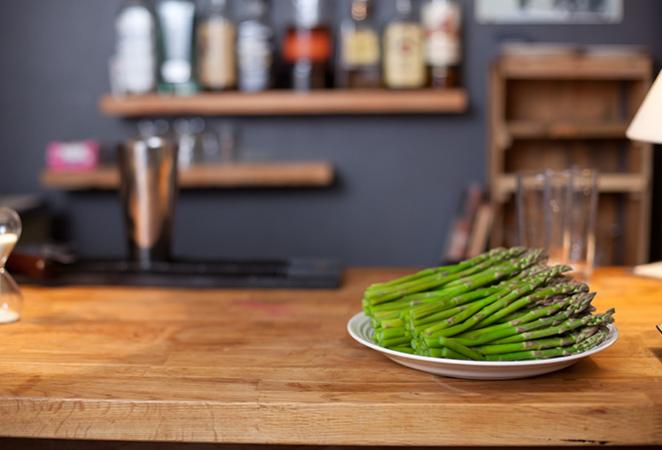 Solid wood countertops
Choose the unique warmth and natural elegance of solid wood. Wood is also environmentally friendly and hard-wearing.
Natural stone countertops
A kitchen equipped with natural stone countertops expresses innate classiness and elegance. Granite, bluestone and myriad other possibilities. Natural stone countertops are virtually unscratchable and extremely heat resistant, so they will last a long time.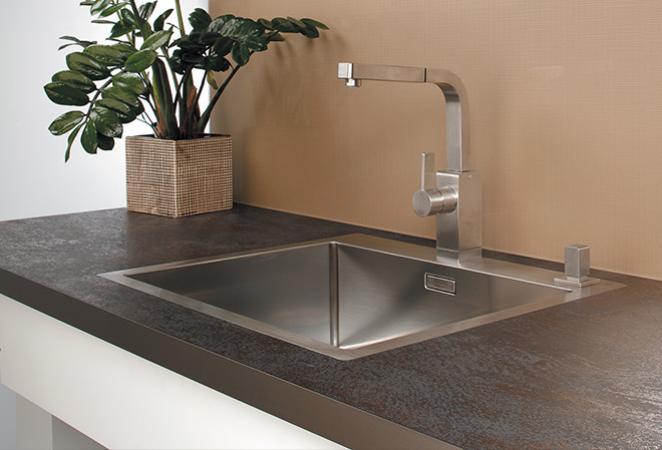 Ceramic countertops
Made from first-class natural raw materials. A ceramic countertop resists scratching, acid, corrosive chemicals and heat.